Quick links... to a few favorites!
Personalized R4Stack
Personalized 4 Stack Distressed
2019 - Abstract Copper Flower with Vine.
Abstract Copper Flower, hand-cut, forged and ColdFusion
Brass Links Necklace (20)
This 20" necklace uses components (links, closure, etc.) that are handmade by the designer/artist, Jlee.  The piece shown here uses a Brass hook closure, allowing it to be worn at any length.
What a Wonderful World
...and I said to myself what a wonderful world
Feathers
Hand-cut, forged, stamped and wire wrapped Feathers available in 3 sizes
New 3 Stack - Family Tree Distressed
Family Tree 3 Stack shown distressed in Copper, Aluminum, and Brass
2019 - Resilent Cross w Compass
Resilient Cross with charm, and compass
Folded Heart
Brass Folded Heart, hanging from repurposed electrical fencing wire
Love you to the Moon and Back
3D Love you to the Moon and Back
Family Tree / Tree of Life
Hand stamped to create this beautiful tree... to represent your family or life!
Textured Aluminum with ColdFusion Copper Nails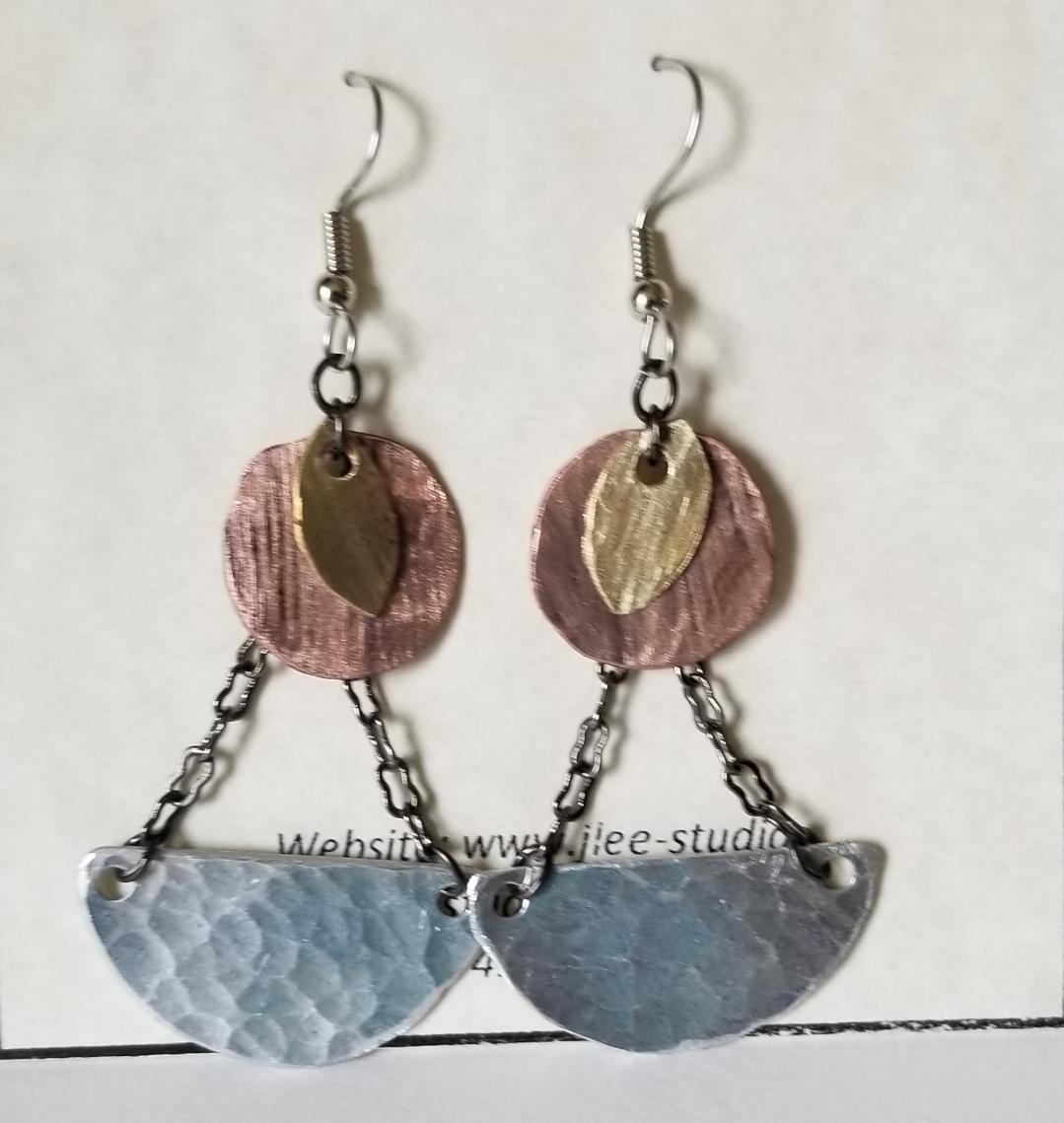 BOHO Tri Metal earrings, Copper, Aluminum and Brass
Hoops and more... Created using recycled wire, copper, electrical, steel, and aluminum
Copper ColdFusion Abstract Flower with copper hook
Small Brass Link enhanced with a pair of Druzy blue stones.
Copper Sticks with Brass Tag and Textured Alum. Sticks